January 2023 Newsletter

---
Composting in California

San Jose Conservation Corps + Charter School
The San Jose Conservation Corps & Charter School is partially funded by the AmeriCorps program, a voluntary civil service program supported by the U.S. Federal Government with a goal of helping youth meet critical needs in the community. SJCC+CS develops the personal, professional, and academic skills of young adults in Silicon Valley to prepare them for a family-sustaining career.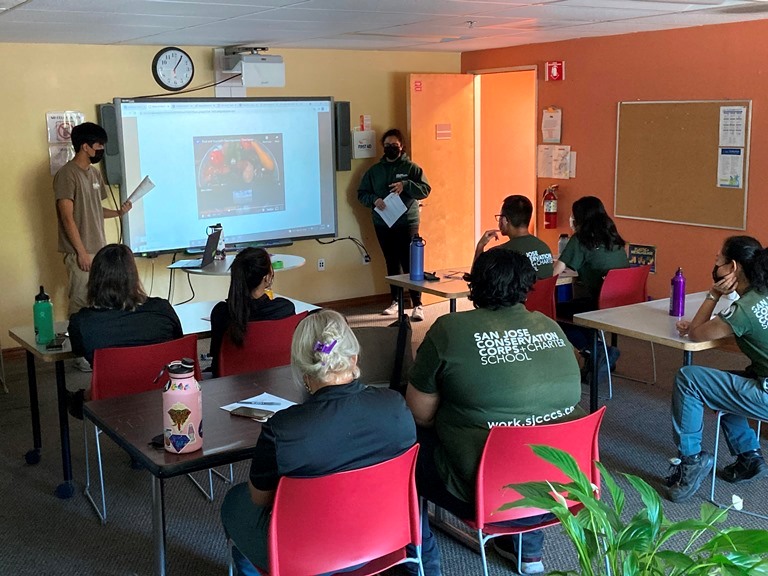 Starting in the summer of 2020, O2Compost worked with SJCC+CS to develop a 3-bin aerated compost system to process food waste generated at their onsite community market, as well as food scraps from the public received through their community composting program. They chose an O2Compost system primary because it would allow them to process large quantities of organic waste with minimal effort.
The full article and more photos can be found on our Blog.
---
Composting 101
RULE 10 - Every System Has Constraints
Every manufacturing process involves raw materials, facilities, equipment, trained personnel and a distribution network. Every manufacturing process also involves systems to make all of these components come together in a timely and cost effective manner. Within every manufacturing process, there are constraints – some that are quite obvious and others that are not so obvious.
Composting is a manufacturing process where organic "wastes" (our natural resource) are converted into a value added product (compost); and this rule clearly applies.
Let's use a green waste compost facility as an example. With green waste (also referred to as yard debris) some of the materials tend to be coarse and woody and need to be reduced in size before going into the compost system. A grinder can be used for this purpose, but if the grinder is too small or it tends to break down a lot, this one piece of equipment will slow the process down and keep it from running smoothly. Unprocessed materials will accumulate upstream from the grinder, and equipment downstream will operate well below their efficient rate of processing.
If the grinder is replaced with one that works well and optimizes throughput, then some other constraint will appear – perhaps the screen that is used to refine the finished product now shows up as the bottleneck in the system. Less obvious constraints can also appear:
facility owners and site personnel lack proper training;
the types and volumes of materials being accepted at the site require operating permits;
a lack of good housekeeping results in odors and neighbor complaints;
little attention is paid to the marketing of compost products, etc.
In Rule 8, I recommend starting small and scaling up in planned increments. In the planning process, it's important to look at all aspects of the compost system to anticipate the constraints that will inevitably show up. A flow-diagram is a great tool that will assist in this evaluation process.
The First Corollary to Rule 10: "Buy a tractor or front-end loader that is one size larger than what you think you'll need".
Reference: The Goal: A Process of On-Going Improvement by Eliyahu M. Goldratt, 1992
This book is written as a novel and as a novel it's OK, but not great. However, the message it delivers is excellent and one that should be considered by everyone who is related to a manufacturing process in any way.


---
Regenerative Agriculture

A New (Re)Generation

This YouTube video published by Kiss the Ground is a look at the struggles (and success) a family-run cattle and sheep ranch experienced as management transferred (begrudgingly) to a new generation. It's the story of Carrie Richards and her ability to bravely and responsibly step into her father's shoes and focus on ranching regeneration. If you're not afraid to make mistakes, there is much to be gained from embracing new ideas and land management practices. "Plants need soil to survive. Soil is life." ~Carrie Richards
Please take time to watch this inspiring story.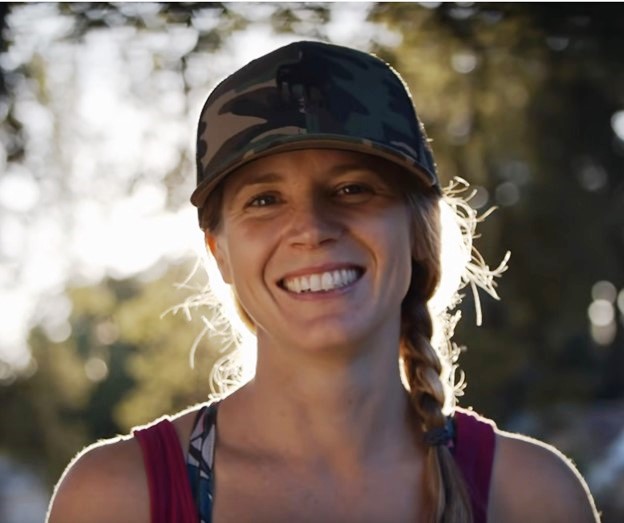 ---
O2Compost Q&A
Cold Weather Composting

"How should I set the timer on my O2Compost System when our day and night time temperatures drop well below freezing?"
ANSWER: I have recently come to the conclusion that it is a good idea to turn the blower off during periods of extreme cold weather and to wait for non-freezing conditions to return (i.e., plus 0°C / 32°F). There are three reasons why I have arrived at this conclusion:
It stands to reason that the pile will cool down when cold air is blown into the compost mix. Our primary goal is to retain heat within the pile and prevent the mix from freezing.


More importantly, cold air is also very dry and it has an exceptionally high moisture holding capacity. As a result, the cold air that flows through the pile will strip the moisture from the compost mix. When the moisture content drops much below 50%, the biologic activity comes to a screeching halt.


The blower that we use is constructed using high impact plastic parts and the impeller wheel, which turns at approximately 3,600 rpm, can become brittle in cold weather. As a result, there is a higher likelihood of blower failure during periods of extreme cold weather.
But there is also good news. If a compost pile is already warm, there will be natural convection (air rising) within the pile and the ambient air will be drawn through the blower and pipe network and provide some aeration to the compost mix. Because this is a very slow process, the cold air has time to warm somewhat as it is drawn into the pile. While this is not ideal from a biologic efficiency standpoint, it will serve to maintain aerobic conditions in the core of the pile and the mix will continue to compost.


---
New Benchmark System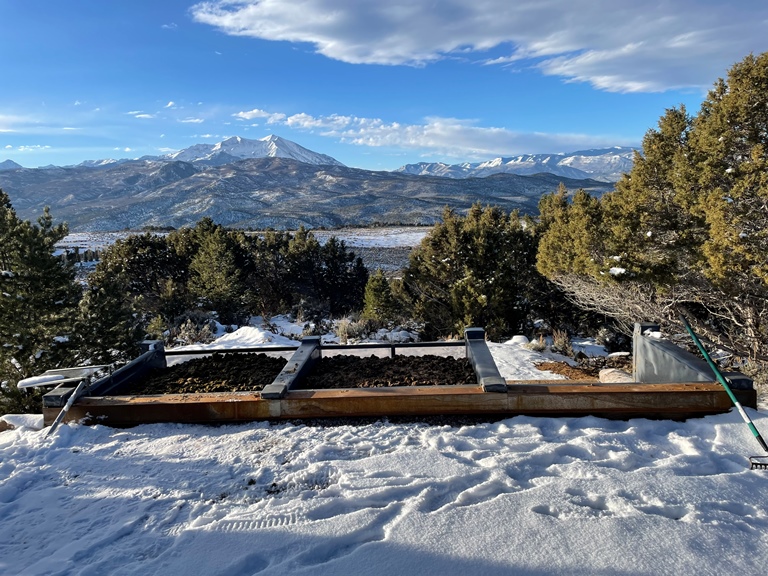 Owner: Barbara D.
Location: Carbondale, CO
ON OUR WEBSITE
---
New Year Levity