May 2023 Newsletter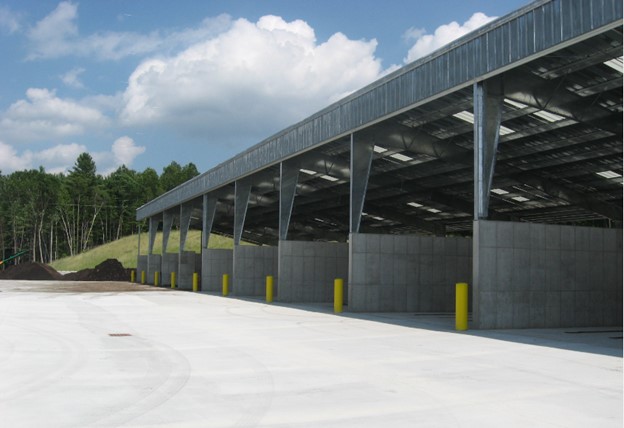 The "KISS" Principle - Part 2
Green Mountain Compost Story

In our March newsletter, we discussed the "KISS" Principle for small scale compost systems. This principle also applies to large municipal-scale compost facilities, as exemplified by Green Mountain Compost in Williston, Vermont.
The Green Mountain Compost Facility began in 1987 as "Intervale Compost Products" in Burlington, Vermont. The objective at that time was to help restore farmland in the area and to support the local food economy. The facility was first located on 10 acres and, over time, an increasing variety of feedstocks were brought in for composting.
Following regulatory changes in 2008, it became clear that Intervale Compost Products could no longer operate in its current location. Recognizing the importance of continuing the diversion of leaves and other organic materials from the landfill, the Chittenden Solid Waste District (CSWD) stepped in and took over operations.
In 2011, CSWD closed the doors on the Burlington site and constructed a brand new, state-of-the-art composting facility eight miles west in Williston, Vermont. In early 2012, the County launched the new Green Mountain Compost brand name to reflect the company's progress and the new facility, nestled in the foothills of the scenic Green Mountains.
Read the full article on our Blog.


---
Nature at Work
In our past several newsletters, we have included articles on Regenerative Agriculture which is a topic that is intimately connected to composting and the reintroduction of organic matter and beneficial micro-organisms to farm soil. In this month's newsletter, we are expanding on this idea by including a fabulous 15-minute video: "I Built a Wildlife Pond" by nature photographer, Stefano Laniro.
In this video, Stefano discusses how he built his pond and he includes some truly amazing photographs and video clips of the wildlife that was attracted to the pond between early spring (when the pond was finished) and late fall of that year. In addition to being a compelling story, it illustrates the resiliency of nature. It should give hope to any land owner who wants to be environmentally conscientious and proactive. We hope that you enjoy this video as much as we did.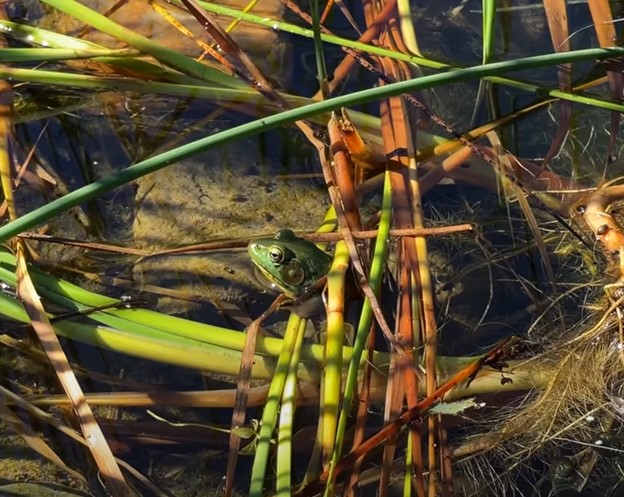 ---
O2Compost Q&A
"When is the best time to spread compost on my pastures?"
ANSWER: The best time to spread your compost is:
During the early spring when soil temperatures reach 50°F or higher;
Throughout the summer months; and
In late September or early October, before the first frost.
"After spreading the compost, how long should I wait before allowing the horses to graze in the pasture?"
ANSWER: Most people who spread their compost on the pastures will mow the grass or harrow the pastures immediately afterward to break up lumps and deliver the compost to the root zone. If you do this, you will not have to wait at all.
If you practice rotational grazing, then you can spread in the areas most recently grazed and by the time you come back to that section, the compost will be well integrated at the root zone.
---
New Micro-Bin System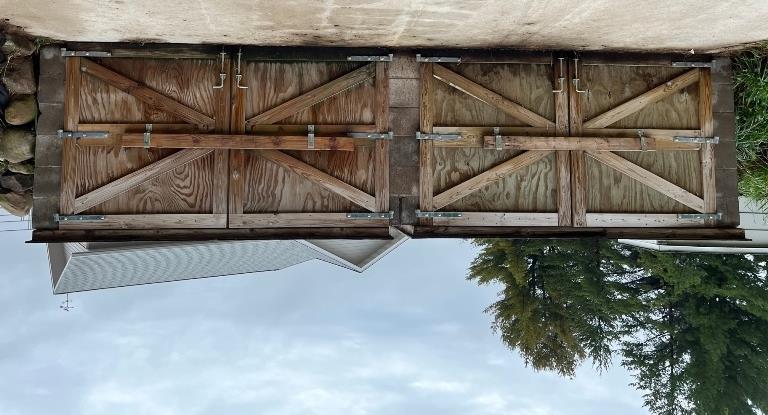 Owner: Cathy R.
Location: Gwinn, MI
ON OUR WEBSITE